PPHS - THE POLAR POSTAL HISTORY SOCIETY OF GREAT BRITAIN
The Polar Postal History Society of Great Britain was founded in late 1952 and has about 300 members from all over the world. The society's objects are to promote the general study of the postal history of the Arctic and Antarctic regions.
The society issues an illustrated newsletter Polar Post quarterly. Auctions of Polar philatelic material are held regularly and meetings are held twice a year in London. A library, composed of a large number of books and articles on Polar post, has been formed and members may borrow any item.
The annual subscription rates will be found at the PPHS website: http://www.polarpostalhistory.org.uk
Details of membership and application forms are available from the membership secretary:
Robert F McMillan, 46 New Village Road, Cottingham, East Yorkshire HU16 4NA, England (e-mail: robertfmcmillan@gmail.com )
The official website of the Society is: http://www.polarpostalhistory.org.uk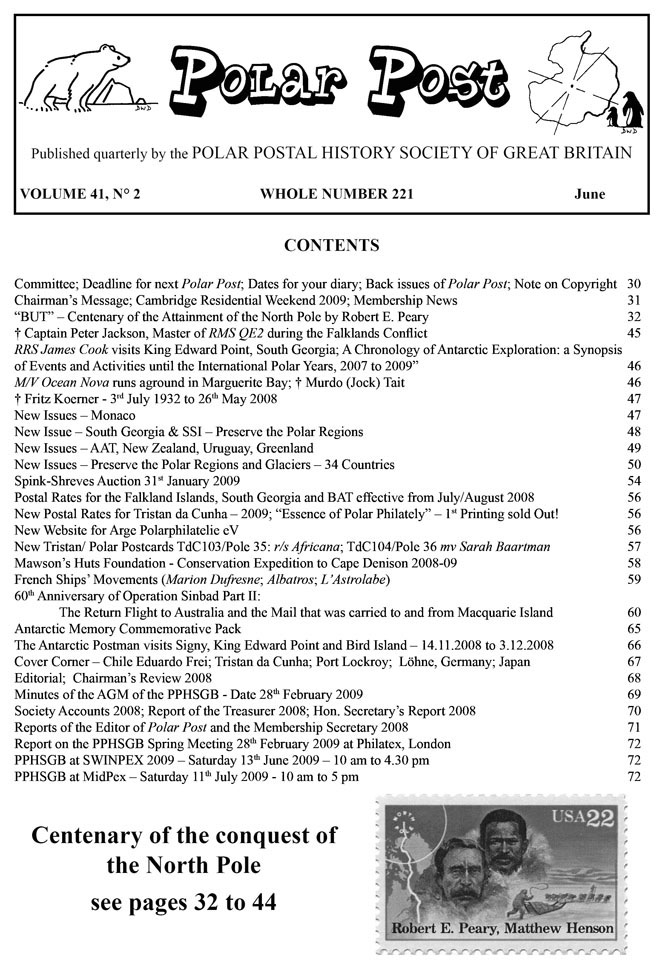 The editor of Polar Post is John Youle (email: jyoule@hotmail.de )
Back to Stefan Heijtz' Homepage.