FAROE ISLANDS STAMPS AND POSTAL HISTORY CATALOGUE - 2017 EDITION (DAKA GF10)
The most comprehensive stamp catalogue of Faroe Islands stamps and philately ever produced.
22ND EDITION - RELEASE DATE 25 MAY 2017 AT FINLANDIA 2017 IN TAMPERE.
See the list of sources below.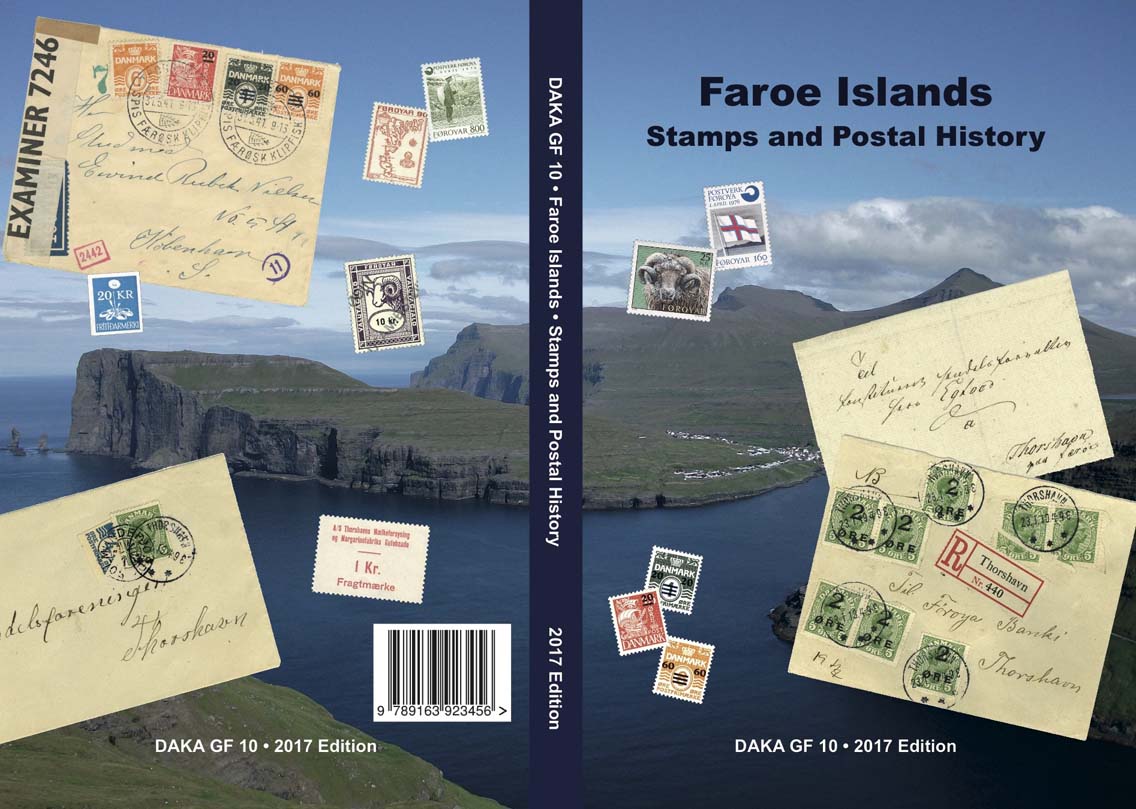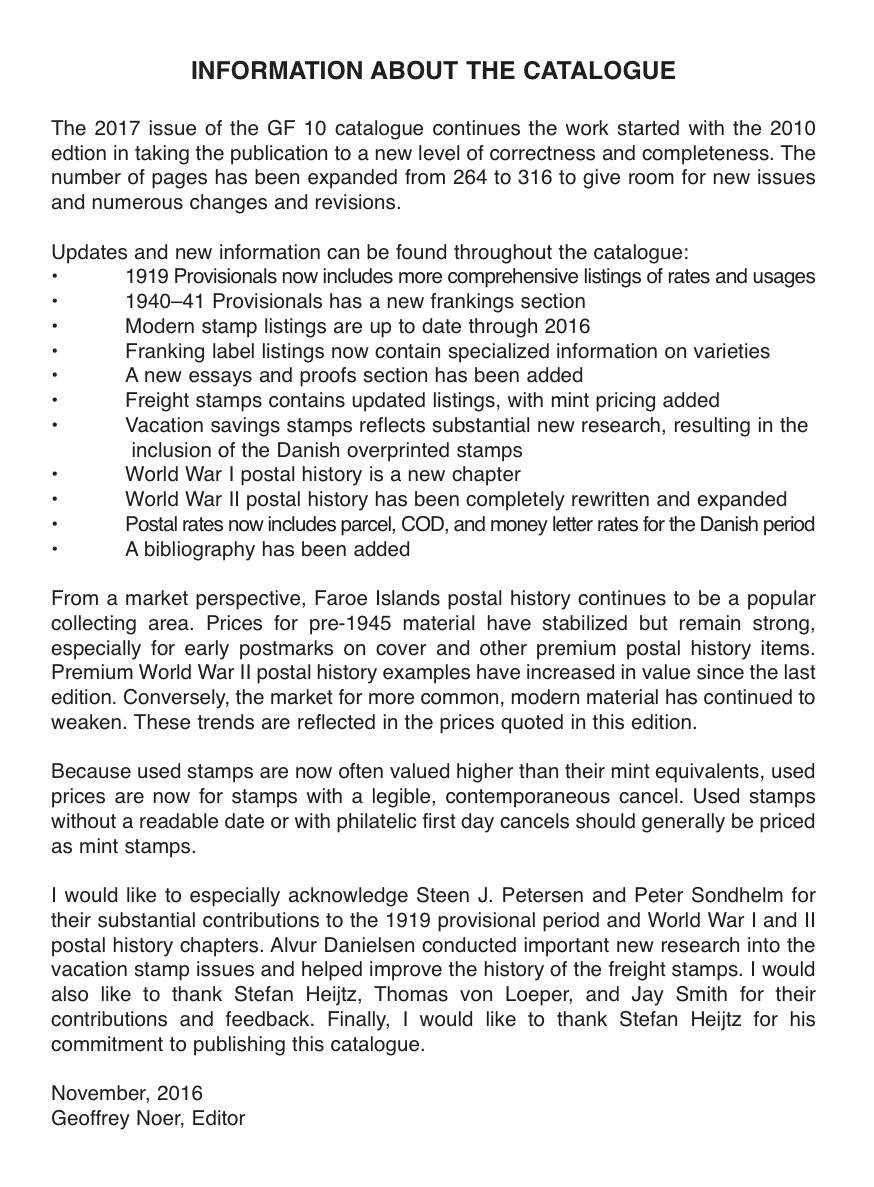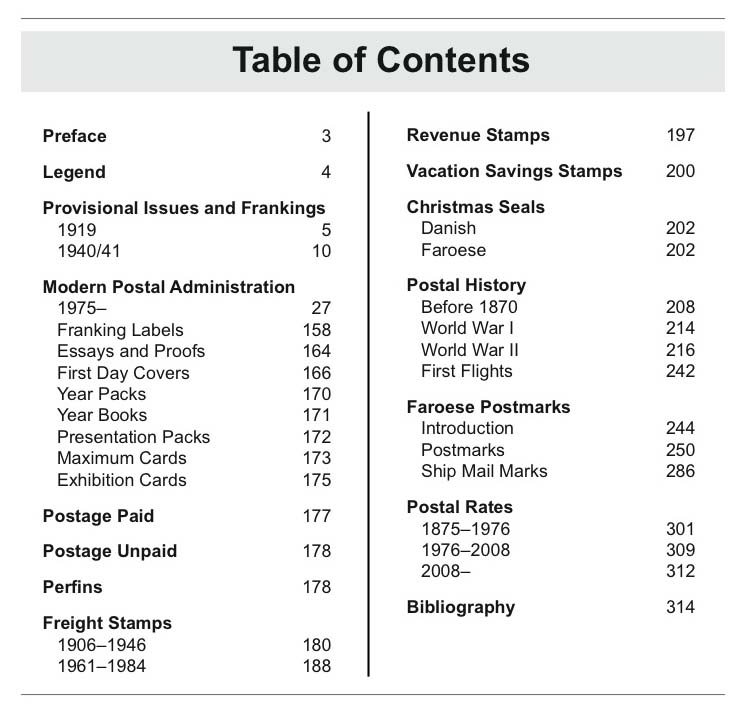 THIS CATALOGUE IS INDISPENSABLE TO EVERY COLLECTOR OF FAROE ISLANDS STAMPS.
The catalogue, which is threadbound and contains 316 pages full of information, has a recommended retail price (in Denmark) of DKK 250, which equals SEK325, 34 Euros or £29. Recommended price in the USA is $39.
Available from:
If you are unable to get it from any of the distributors above, it can be ordered directly from the publisher Stefan Heijtz (see above under Sweden) and the shipping cost is SEK 30 within Scandinavia, and $9 world wide by airmail. Payments can be made by bank transfer, PayPal to stefan@novastamps.com ($39 + worldwide shipping $9 = $48), or cash.
Back to Stefan Heijtz' Homepage.